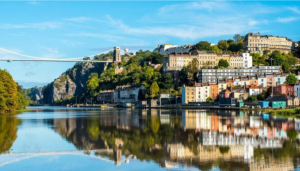 Bristol Clean Air 
Bristol has become the latest city looking to implement a clean air zone to lower the city's pollution. Here we will be looking into what those plans are and how it would affect those working, living, and even visiting Bristol. 
Why Clean Air Zones
Bristol, among other local authorities, has been accused by central government of not meeting air quality deadlines and has been ordered to create plans to reduce pollution in the city or face legal action.
What Are The Plans
The Clean Air Zones are split into two areas, a Diesel Ban Zone and a larger Clean Air Zone. 
Diesel Ban Zone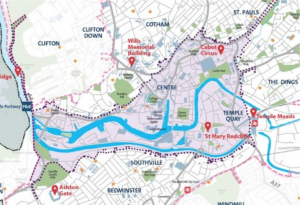 The Diesel Ban Zone, shown above, will affect all users of diesel cars. Privately owned diesel owners will not be able to drive into this area between 7am – 3pm Monday – Sunday, or will face fines. There will be no fines for Petrol, Hybrid, and Electric car owners.
Diesel users will not be fined for driving along the Portway.
The Zone will be open to all private car owners between 3pm – 7am Monday – Sunday.
Clean Air Zone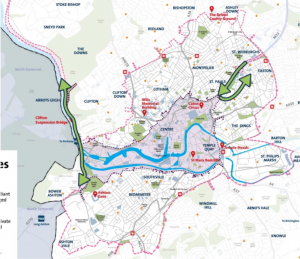 The larger Clean Air Zone surrounding the Diesel Ban Zone will not affect privately owned car users (including diesel owners). 
This zone will affect diesel powered Lorries, vans, buses, and taxis where they will incur a daily charge to enter the Clean Air Zone. However these diesels powered vehicles will be allowed to enter the Diesel Ban Zone without further charges.
When Will The Plan Be Enforced
The Clean Air Zones will enforce from March 2021.
Unanswered Questions
Below are questioned that have not been clarified at time of posting.
Does the Diesel Ban Zone affect Diesel Hybrids?

How much is the fine for entering the Diesel Ban Zone?

When will central government approve the clean air proposal?